Order your Lincoln Yearbook today at ybpay.com Yearbook ID Code: 2148023 Order Deadline: April 1, 2023
Whitewater Optimist Club is hosting Breakfast with Santa this Saturday!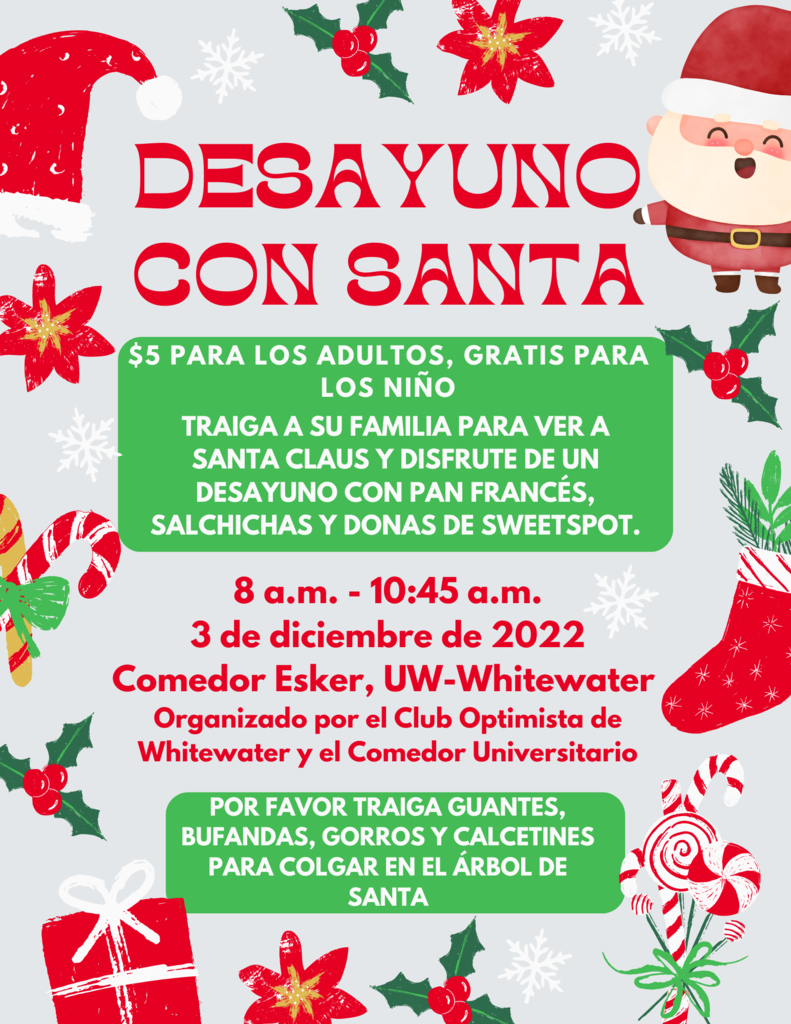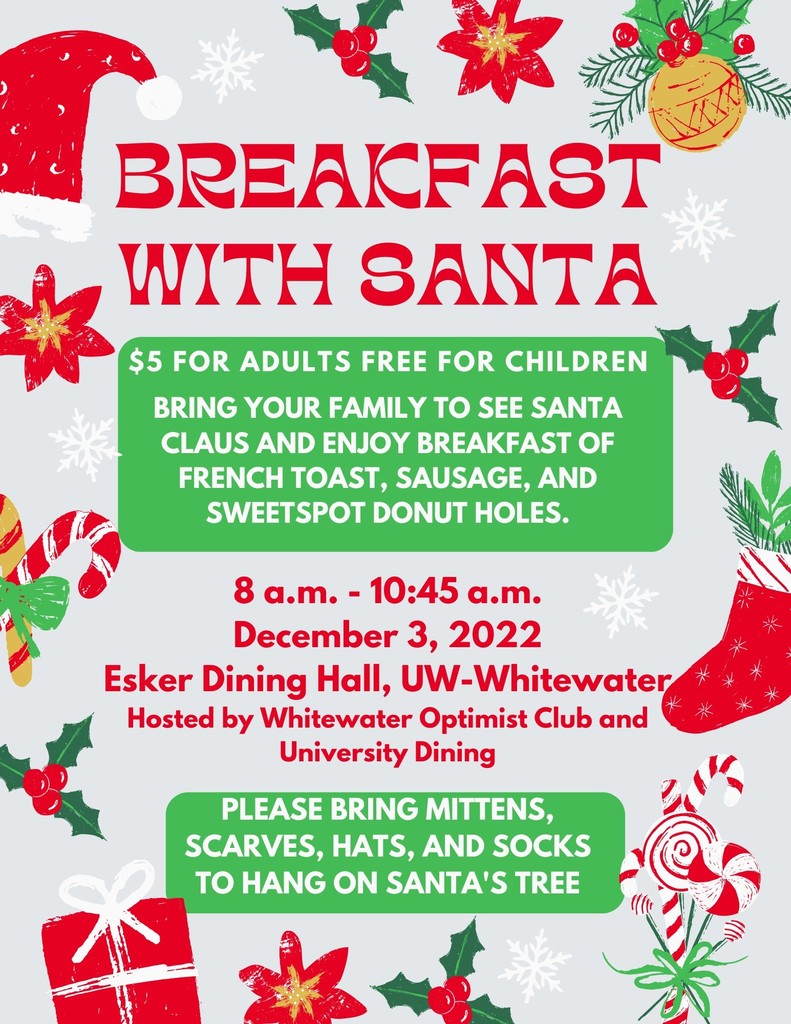 Download the WUSD mobile app today! On the app, students, parents, and community members can read the latest announcements, locate staff information, review upcoming events, and find important documents. The Whitewater app is available to download free from the Apple App Store or the Google Play store by searching for "Whitewater Unified Schools." Click the following link for an introduction video on the app:
https://youtu.be/NZXAlONRMek
Thank you to our Whitewater Unified School District families and community for the strong support of our fall book fairs that took place at the Middle School, Lakeview, Lincoln and Washington Elementary schools. Your purchases helped us put over 500 books into our libraries, teacher classroom libraries as well as in the hands of many students!

Preliminary election results indicate that voters have approved the operational referendum question for the Whitewater Unified School District. As a result, we will be able to maintain: ➡️Robust academic and athletic opportunities ➡️Student support and mental health services ➡️Comprehensive instructional and co-curricular programs ➡️Technology and facilities infrastructure We are incredibly appreciative of the input and feedback we received throughout this process. Thanks to your engagement, we were able to present a solution that made sense for our entire community. The canvass will be held on Friday, November 11, to certify the results. As always, thank you for your support of WUSD schools and the students we serve!
Whitewater Youth Wrestling Wants You!! Registration: Monday, November 28th (5:30p-7:00p) Whitewater High School Cafeteria

Tonight, the Whippets host McFarland for our annual homecoming football game! Kickoff is at 7 p.m. 🏈 We look forward to welcoming our alumni, fans, and community for this annual tradition. Let's go WHS!
Summer School Playhouse presents Willy Wonka and the Chocolate Factory, July 7-9th at WHS Auditorium. Tickets are $8 for adults and $5 for students. Call 262-472-8178.